Snowmass deserves its reputation as a world-class mountain biking destination. It's simply amazing, and if you haven't been here, you need to come. We will take over the Snowmass Bike Park and surrounding trails to teach all levels of riders. Take advantage of the chairlifts to access a trail network suitable for all abilities, ranging from rolling single track to gnarly rock features. From the newbie to cross-country rider to downhill jumper, we have plenty to teach you! Don't be intimidated, join us for this fun weekend of bonding with other ladies over bikes, beers, skills, and smiles. We are confident that no matter what level of rider you are, you will walk away stunned at how much more you love mountain biking after experiencing Snowmass!
VIDA's Flagship 2-day Clinic will take your riding to the next level. This immersive experience gives you the opportunity to connect with your coaches and dive into the nitty-gritty when it comes to proper form on the bike. What's more, your coaches will help you gain the confidence you need to tackle the next challenge. The second day gives you the chance to seal in and perfect everything you've worked on. VIDA will fill your weekend with healthy meals, yoga, maintenance classes, and happy hour socializing.
If you are coming to Snowmass early, join us for early check-in and schwag bag pick-up at The Ranger Station on Friday, August 16 from 4:30 p.m. - 6 p.m. You can make your name plate, grab your t-shirt and schwag bag, and enjoy their Happy Hour specials. Warming fire pits welcome guests onto the outdoor patio, where panoramic mountain views round out the experience. The Ranger Station is conveniently located ski-in, ski-out off the Fanny Hill run, across from the Westin and adjacent to the outdoor stage and fire pit.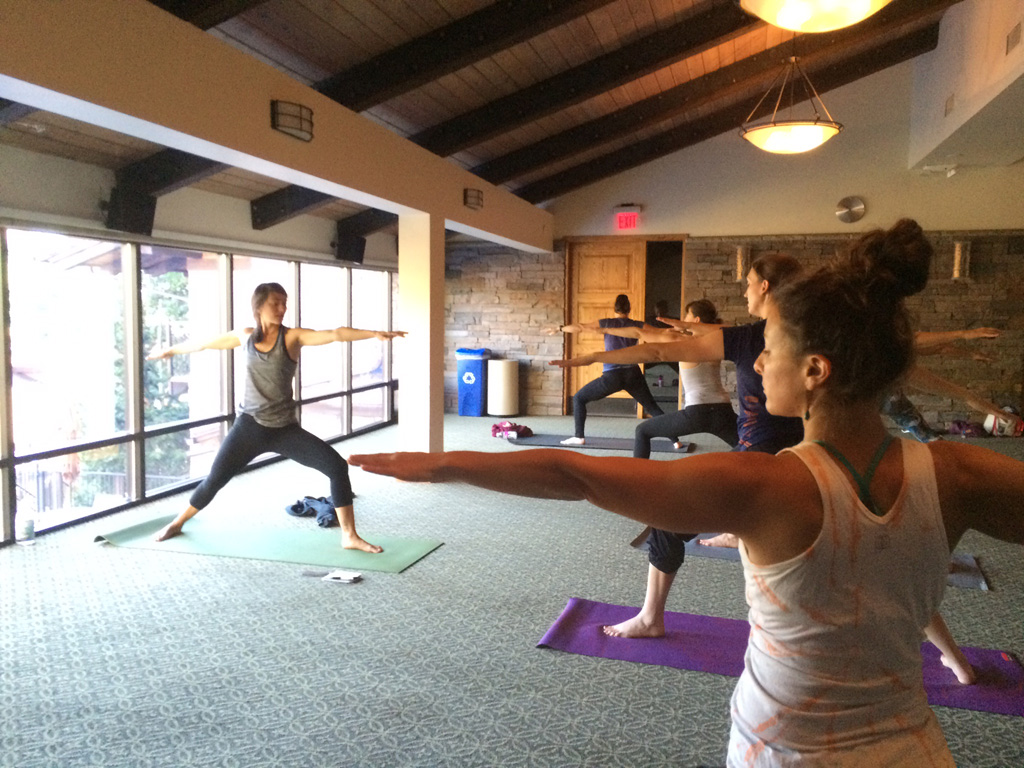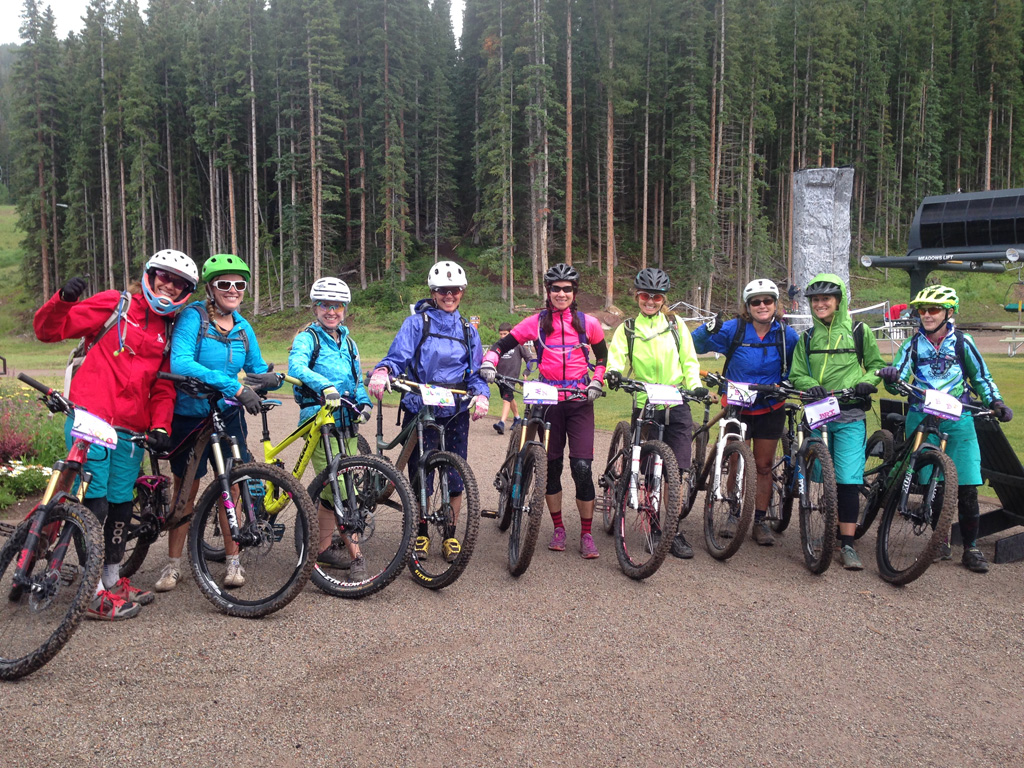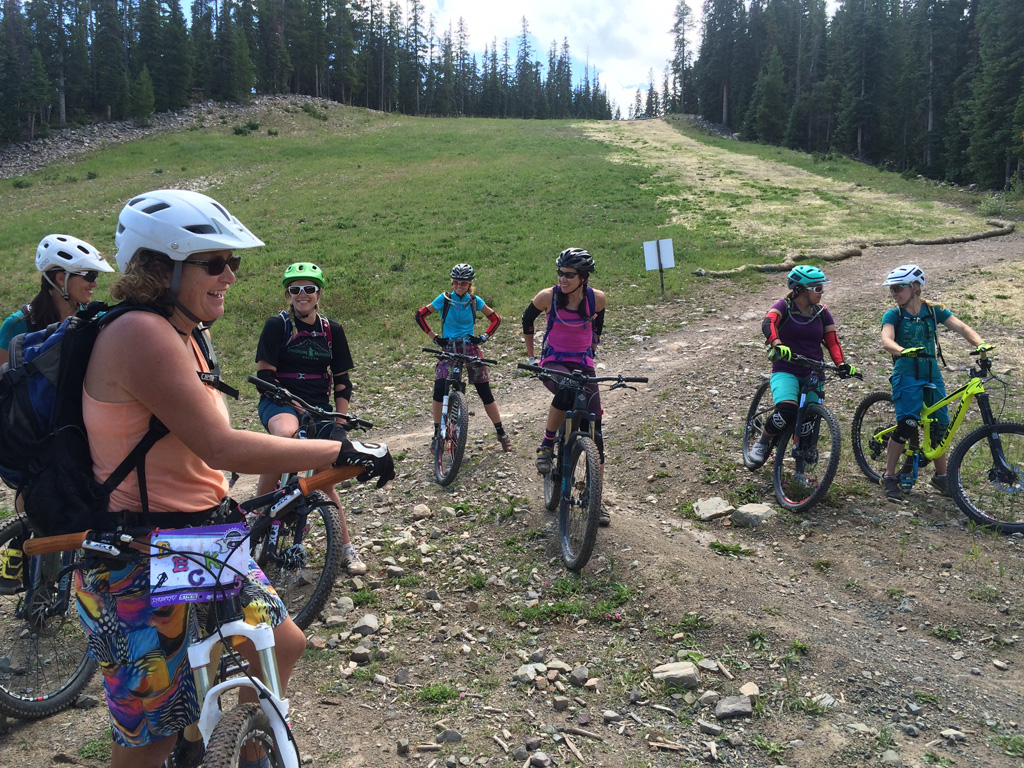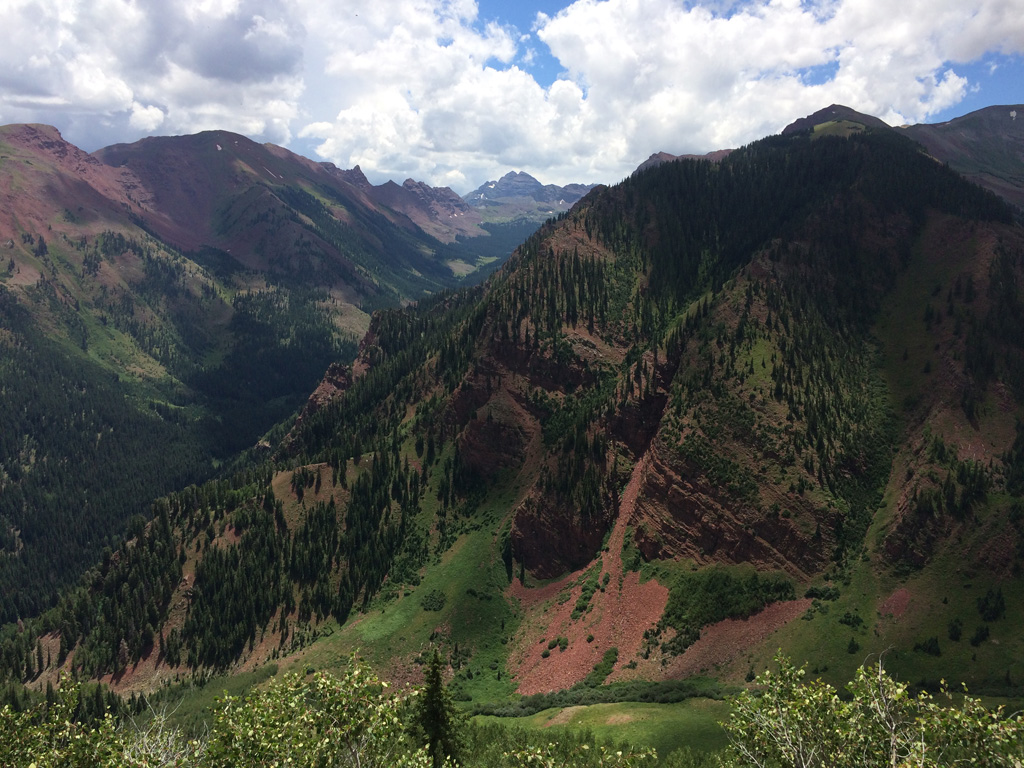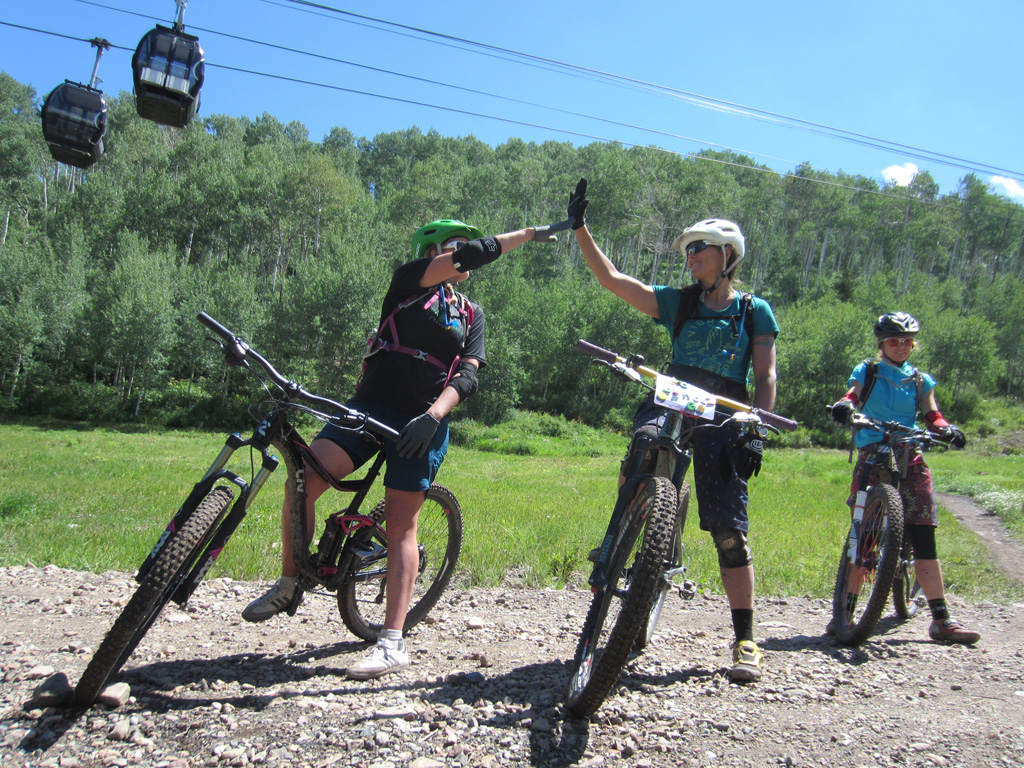 Our event HQ will take place by the mountainboard course on Fanny Hill (across from the main mall entrance and Venga Venga). You can find us with under the Yeti Cycles tents and next to the Shredly trailer. The best place to park is Town Park (Rodeo lot) or the Brush Creek Park and Ride. Shuttles run from the Park and Ride to the main mall area.
Click HERE for directions to Snowmass Village and HERE for a map of parking lots.
We are working with Four Mountain Sports to offer discounted rentals for VIDA participants. If you are interested in trying out a DH rig, or would like to upgrade from your current bike, this is a great opportunity to see why full suspension DH bikes can make playing in the bike park more fun! All bike rentals include all the safety gear you need, but full-face helmets, knee/elbow pads and additional body armor are available a la carte. The rental shop is located at the Snowmass Base Village and opens at 9:00 a.m. on Saturday. For equipment information, call 970-923-0430.
VIDA is thrilled to partner with the Crestwood Condominiums to provide special lodging rates for VIDA participants. Call 1-800-356-5949 to make reservations and mention that you are with the VIDA MTB Series for exclusive rates. If you are interested in teaming up with other participants, email us and we'll help connect the dots! Lodging discounts are limited to VIDA MTB Series participants and their guests.
GUEST SERVICES
Concierge Service
Complimentary Village / Aspen Airport Shuttle
Daily Housekeeping
Luggage Assistance
Grocery and Liquor Shopping
Complimentary Newspaper Delivery
Any Day Arrival / Departure
On Property Massage / Spa Treatments
AMENITIES
Bike-In / Bike-Out Accessibility
Private Balconies with Gas Barbeque Grills
Free Local Phone Calls
Complimentary Laundry Facilities
Free On-Site Parking
High-Speed Wireless Internet Access
Outdoor Heated Pool
Three Hot Tubs and Fitness Center with Steam Room
*does not include tax & service charge of 20.7%. Rooms available on a space available basis.
Snowmass is epic. Need proof?